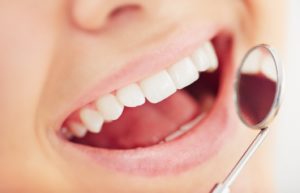 For decades, metal dental fillings were the standard treatment for addressing tooth decay. Today, however, more and more dentists exclusively offer metal-free, tooth-colored fillings. They have good reason for doing so! Let's discuss some of the benefits you can expect to receive when you choose to replace your old metal fillings with metal-free dental restorations.
Lower Health Risks
Metal dental fillings are made out of a material known as amalgam. Amalgam is a mix of mercury (mercury accounts for about 50 percent of metal fillings), silver, and other substances. Mercury is a toxic substance that has been connected to a slew of neurological symptoms, including headaches, tremors, mood problems, and more. Your risk of suffering adverse effects from mercury dental fillings increases with each filling you receive. Tooth-colored fillings, on the other hand, are made out of a biocompatible composite resin. The resin contains absolutely no mercury.
Less Dental Sensitivity
Amalgam fillings have a high level of thermal conductivity. Therefore, when hot or cold substances touch them, those extreme temperatures can travel through the fillings and irritate the dentition beneath them. Metal-free fillings do not transfer temperature changes as easily, thus allowing you to enjoy a more comfortable eating and drinking experience.
Lower Risk of Leakage
Metal fillings simply sit inside of a cavity. Therefore, there is always the risk that they will allow bacteria and food particles so sneak past their edges and cause further decay beneath the filling. Conversely, composite resin actually bonds with the dentition around it, forming a secure seal that has an extremely low risk of leakage.
A More Beautiful Smile
One of the most obvious disadvantages of amalgam fillings is that they are quite dark. They clash with the enamel around them, resulting in a smile that falls short of its true potential. Furthermore, after a metal filling has been in place for several years, it can cause permanent dental stains. Tooth-colored filling are cosmetically pleasing. They are shade-matched to blend in seamlessly with the dentition that surrounds them. They also will not discolor your teeth. They can thus provide you with a beautiful, strong smile that endures for many years to come.
Is It Time to Replace Your Metal Fillings?
You may choose to replace your metal fillings at any time. However, you may need to do so sooner rather than later if:
You have already had your metal fillings for some years. They typically last for 10 – 15 years before replacement is a requirement rather than an option.
You want to avoid the enamel staining that metal fillings can cause.
Your metal fillings are making your teeth extra sensitive or causing you discomfort in other ways.
Do you have old metal fillings? Your health and appearance will benefit if you replace them with biocompatible, tooth-colored fillings.
Meet the Dentist
Dr. Minh-Phuong Bui is an experienced general dentist who is proud to offer a broad range of services to residents of Lakeville and the surrounding areas. If you would like to talk to her about replacing your metal fillings, contact our office at 508-947-5717 to request an appointment.