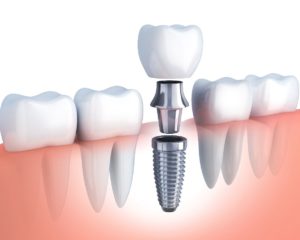 You might have mixed feelings when your dentist informs you that you need to have one of your teeth extracted. On the one hand, you might be relieved because you'll soon be free of the pain and annoyance of having a tooth that is seriously decayed or damaged. On the other hand, you might be worried about what happens after an extraction; both your oral health and your appearance may face some unpleasant consequences. Socket preservation is a valuable procedure that can protect your remaining teeth and establish the foundation for future tooth replacement. Let's discuss what socket preservation is and how it may be able to help you.
The Body's Natural Response to Tooth Loss
The human body is a remarkably efficient creation. When you lose a tooth, the bone that once supported it no longer serves a purpose, so it begins to break down. The materials then get re-used elsewhere in the body.
While this may seem like a perfectly reasonable process, it can cause problems for your oral health. As the bone disappears, the nearby teeth may begin to drift out of place, leading to a misaligned bite. A loss in bone height can also affect the appearance of facial features. Over time, the deterioration may reach the point where the bone is no longer strong enough or thick enough to support a dental implant.
How Socket Preservation Helps
The socket preservation procedure is also known as a bone graft. After a tooth is removed, the dentist places extra bone into the socket to preserve its structural integrity and keep the area strong. The extra bone may be from elsewhere in a patient's body or from an animal. Artificial materials may also be used.
Some of the benefits of socket preservation include:
It helps to prevent dry socket, a painful condition wherein the blood clot over the extraction site gets knocked out of place.
It can prevent teeth from drifting out of place.
It establishes the foundation for future tooth replacement via a dental implant or dentures.
Socket Preservation as Part of the Dental Implant Process
If you want to get dental implants to replace your missing teeth, it's a wise idea to discuss this with your dentist at the same time you're planning your extractions. That way, your dentist can include socket preservation as part of your treatment plan from the very beginning. Following your bone graft procedure, the steps in your dental implant journey may include:
The implant placement surgery
The abutment placement surgery (abutments are small pieces that join the implants to the artificial teeth on top of them)
The restoration phase (designing and attaching the new teeth)
Overall, the entire implant process may take several months to a year, and each step along the way has a separate cost. Patients don't have to pay for everything at once, which means that for many people, it is more affordable than they thought to take advantage of all the benefits of dental implants.
Do you need to have one or more teeth extracted? Be sure to ask your dentist about socket preservation.
About the Author
Dr. Minh-Phuong Bui is an experienced general and implant dentist who is deeply interested in the long-term well-being of her patients. If you would like to learn more about how to protect your oral health after a tooth extraction, contact us at 508-947-5717, or use our online form to request an appointment.