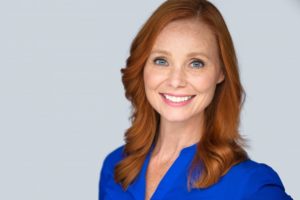 A dentist's primary calling is to help patients achieve sound oral health; they often accomplish this through services like cleanings, checkups, fillings, crowns, and more. But what if you want to take your smile to the next level through cosmetic dentistry? It's important that you find someone who understands both the art and science of transforming your pearly whites and who will give you the personalized attention you deserve.
If you are a New Bedford resident and are searching for someone who can give you the grin of your dreams, we encourage you to take the short drive to Lakeville. You might discover that Southeastern Dental Care is the perfect practice to help you reach your smile goals.
Services
Most dentists offer at least a few cosmetic services, but they may not be qualified to perform the specific procedures that you want. We're proud to offer a range of treatments that have the power to transform your look:
Teeth whitening. We can brighten your teeth in our office or send you home with a professional-strength bleaching kit.
Porcelain veneers and Lumineers. Both of these treatments can disguise cracks, chips, discoloration, and other aesthetic flaws in your teeth.
Gum recontouring. This minimally invasive procedure gently removes excess gum tissue to give your smile a more balanced look.
Metal-free restorations. Tooth-colored fillings and porcelain crowns help to protect your teeth without sacrificing their natural beauty.
Comfort and Convenience
We don't want you to love your new smile but hate how you got it — that's why your comfort and convenience are top priorities in our practice.
The Solea laser is a precise tool that almost eliminates the pain associated with most dental procedures.
We offer flexible scheduling to fit into your busy lifestyle. We're even open until 7:30 p.m. on Mondays!
We always take the time to listen to your concerns and design a smile makeover treatment plan that is customized to your desires and circumstances.
Our Doctors
Our practice has earned hundreds of glowing reviews. Many patients comment on our friendly staff and clean, bright office — but ultimately, our remarkable reputation boils down to the doctors who lead our team.
Dr. Minh-Phuong Bui enjoys all aspects of her profession, but she has special experience as a cosmetic dentist. In fact, when she practiced in Manhattan, her primary focus was on helping her patients achieve the glowing, gorgeous smiles they were after.
Working alongside Dr. Bui is Dr. Le Nguyen. She earned her dental degree from Tufts University School of Dental Medicine, where she was selected to help undergraduate dental students. She also earned a place on the dean's honor roll and won an award due to her exceptional chairside manner.
Lakeville is less than a 30-minute drive from New Bedford. We hope you'll come on down the road to discover how our team can help you fall in love with what you see in the mirror.
Learn More About Our Cosmetic Services
If you would like to schedule a cosmetic consultation, or you have questions any questions about our practice, contact us at 508-947-5717.