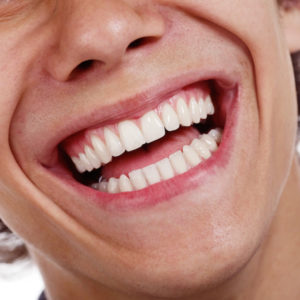 For some people, visiting the dentist is at the very bottom of the list of things they want to do. For others, it doesn't even make the cut — the mere thought of the sights, smells, and sounds of the dental office are enough to make them completely avoid it. But not seeking dental care can result in larger dental issues which require more complex treatment later on. Fortunately, there are several tools to help make visiting the dentist a pain-free, downright enjoyable experience. The Solea Laser is one of them! Keep reading to learn more about this valuable tool from a dentist in 02347.
What Is the Solea Laser?
The Solea is a handheld laser that your dentist in Lakeville can use in procedures targeting both the soft and hard oral tissue. This option uses a concentrated beam of light to increase the speed and efficiency of a number of dental procedures. It is also virtually silent and eliminates the need for anesthesia in the majority of cases.
This tool works simply. Your dentist uses a foot pedal to manage the speed at which the isotopic CO2 laser works. This easy-to-use pedal activates the 9.3 µm wavelength which then cuts away at the targeted tissue with extreme precision — all virtually pain-free. The CO2 laser can vaporize enamel and works from any angle, allowing your dentist access to the entire oral cavity. That is something other lasers can't do.
What Are the Benefits of Laser Dentistry?
Laser dentistry performed with the Solea laser offers a number of advantages for patients who need to undergo oral surgery. Some of the most notable benefits of this advanced technology include the following:
Solea eliminates the need for anesthesia, meaning you don't have to experience the initial prick of a needle or go on about the rest of your day with a numb jaw

No scalpel or sutures

The laser reduces bleeding and promotes healing immediately

Procedures are performed with far greater efficiency compared to using the traditional scalpel

The Solea hard and soft tissue laser can be used in a wide variety of procedures
Can I Benefit from Laser Dentistry?
Because this tool can be used on both bone and gum/soft tissue, the indications for the Solea Laser are many. Whether you need gum disease treatment or have an active cavity, a dentist who uses this tool can offer treatment with Solea! This technology offers a number of benefits for patient and practice alike. It's worth searching for a "dentist near me" who uses the Solea laser for hard and soft tissue procedures.
Meet the Practice
Southeastern Dental Care P.C. offers compassionate and complete dentistry for families and friends in Lakewood, MA. They regularly invest in the latest technology to ensure all procedures are carried out with the utmost efficiency — and they are pleased to work with the Solea laser for hard and soft tissue treatments! If you are interested in benefiting from this technology, do not hesitate to contact their office by calling (508) 947-5717 today.