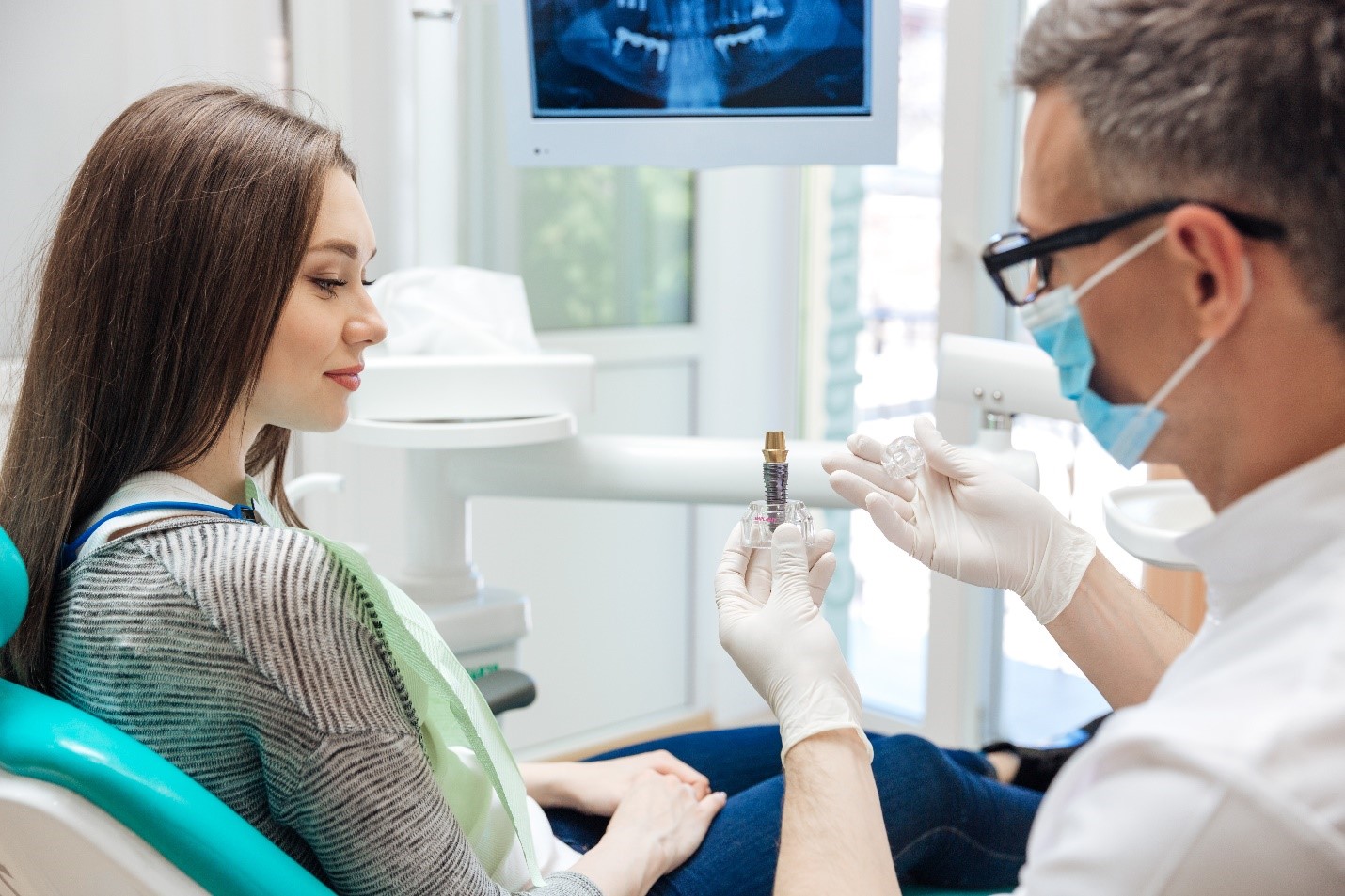 Whether you're missing one tooth, a few teeth, or all of your teeth, you may be considering dental implants near Raynham as a way to rebuild your smile. That's a wise decision! Implants offer a sturdy bite, a natural appearance, and numerous other benefits. However, you may hesitate because dental implants can cost thousands of dollars. Let's discuss the price of the procedure and how you may be able to fit it into your budget.
The Cost of Dental Implants
Since every person's mouth is unique, every dental implant procedure is also unique. Therefore, there is no way to guess how much your new smile will cost before you visit your dentist near Raynham. After they examine your mouth and talk to you about your goals for your treatment, they'll be able to provide you with a reliable, competitive estimate for your treatment.
When you're looking at the estimate, you may notice that it doesn't simply slap a price tag on dental implants. Rather, you'll see that it lists a number of procedures, all of which will work together to replace your missing teeth. The entire process, from the preliminary work to the final restorations, may take several months to a year. Since you'll only have to pay for one procedure at a time, you won't have to worry about coming up with a large sum of money to pay for your entire treatment upfront.
Paying for Implants Over Time
Here is a closer look at the procedures that are related to dental implants:
Preparatory work. This may include extractions as well as socket preservation (a bone graft)
The implant placement procedure. Once your mouth has healed from extractions, which may take three months or longer, the implants are gently inserted into the jawbone.
Abutment placement. It may take several months for your implants to fuse with your body. After that bond is nice and strong, you'll undergo a minor surgical procedure to receive abutments. The abutments are small pieces that connect the implants to your new teeth.
Restoration. It might take a month or longer for the gums to heal around the abutments. When you're ready, you'll receive your implant restorations.
Throughout your implant journey, be sure to keep in touch with both your medical and dental insurance companies. They may be willing to cover certain procedures that relate to your new smile. Also, bear in mind that financing is available for many patients.
When you use all of the resources at your disposal and pay for your implants over time, you may discover that your new smile is much more affordable than you initially thought!
About the Author
Dr. Minh-Phuong Bui is an implant dentist who takes great pride in rebuilding her patients' smiles. She is happy to accept many forms of insurance, and our team is always willing to help you work around any financial concerns you may have about your treatment. If you would like to receive an estimate of how much it will cost you to receive dental implants, contact us at 508-947-5717, or use our online form to request an appointment.